Check out the incredible ideas some of our partner brands have had to reinvent their pre-roll lines… Aren't great ideas wonderful?!
As PAQcase's first client, New England Treatment & Access (NETA) started innovating going right off the bat. Powered by the not-so-practiced, yet obvious knowledge that consumers enjoy sampling multiple strains, NETA decided to produce variety packs. Capitalizing on JPAQ's unique individual chambers (which securely hold pre-rolls in place), NETA filled their packs with 5 different strains,labeling each strain across all 5 chambers.
Medcare Farms – Matches & Strike Pad
Medcare Farms, a cannabis company with one of most robust and coolest California brands, reimagined our vision for the JPAQ design. Who needs a lighter when you have matches and a strike pad everywhere you go! By filling the RoachCoach™ with matches, and applying an adhesive strike pad to JPAQ's sturdy frame, Medcare Farms turned their multi-packs into the ultimate, on-the-go smokers pack.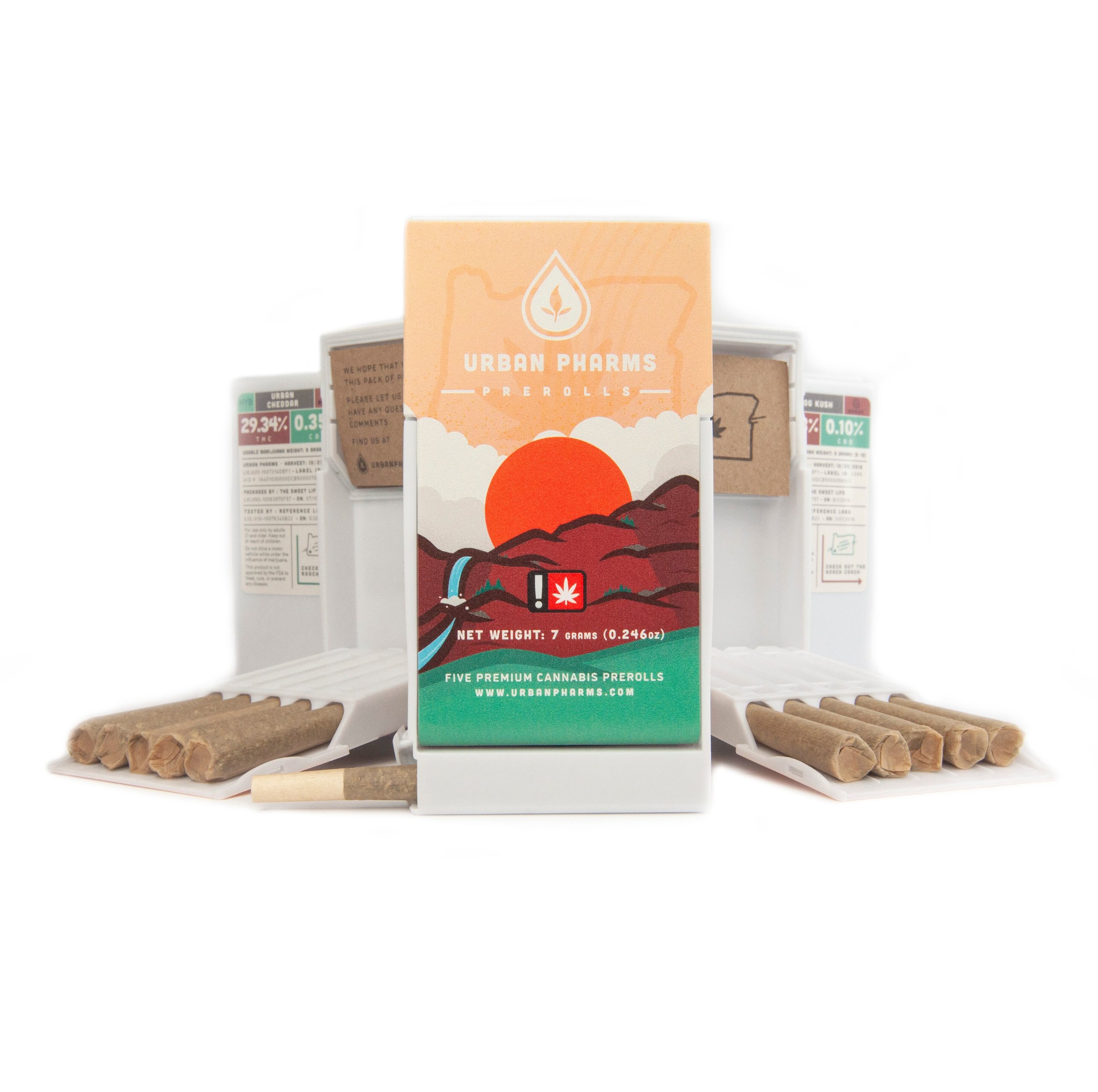 Urban Pharms – Refillable Cases
Urban Pharms is the first preroll brand to take advantage of JPAQ's single best quality; its reusability. With a resealable child lock, and gasket seal that keeps prerolls fresh, the JPAQ is designed to safely and securely carry pre-rolls time and time again. Customers receive a fully paqed JPAQ on their first purchase, and purchase refills. These refill prerolls are wrapped in a thin, eco-friendly plastic. We hope this model sets a new precedent in the preroll industry.
Together, your brand and PAQcase can set a precedent of eco-friendly sustainability, instead of the wasteful norm.
Get Started Designing Your JPAQ today!